Works by Wendy Jacob

TREES
produced by the WPA, 1935 – 1938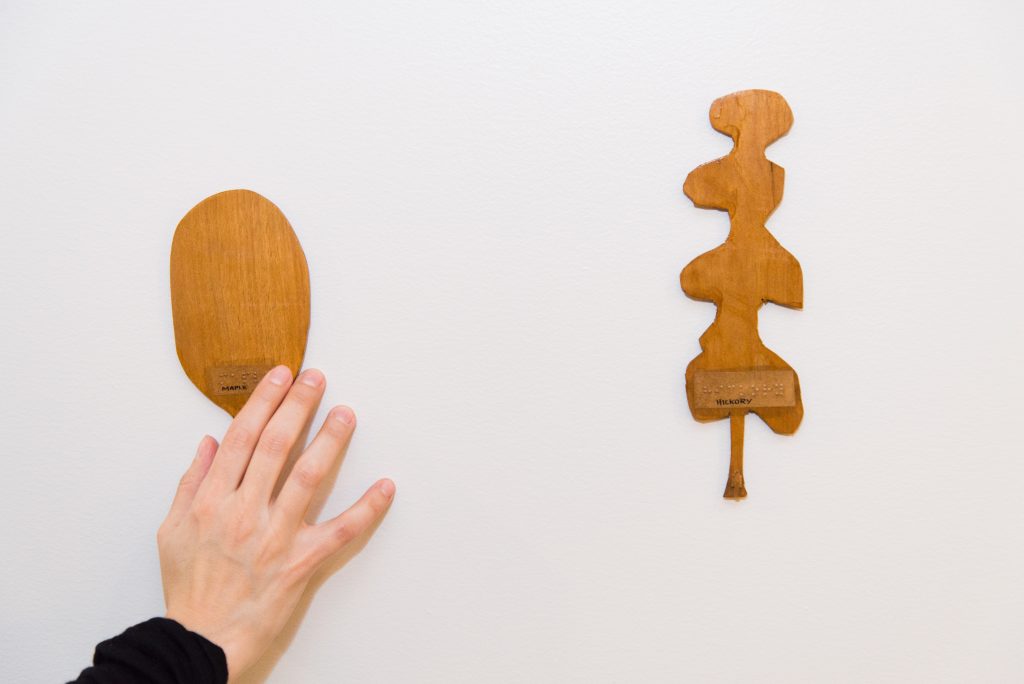 The models were built as part of a Works Progress Administration (WPA) project to create "clear and accurate conceptions of many objects," and provide blind students with tactile tools for learning.
The WPA was a federal program of the United States, and employed thousands of workers, including craftsmen, artists and writers, during the Great Depression (1929 to 1939).
The trees and other objects were shown as part of Jacob's exhibition, Calm. Smoke rises vertically, at the Radcliffe Institute, Harvard University, 2016.

PERSONAL KINGDOM
Wendy Jacob and Theodossis Issaias
Personal Kingdom depicts the inventions, collections, and systems of organization conceived by Luke Huntington Palmer (1987 – 2005), and constructed with the help of his parents, Onnie and Andy Palmer, when he was between 5 and 10 years old.
Luke was autistic, and had a particular sensitivity to aspects of his physical and social environment, qualities that informed his choices and creative production.
Jacob and Issaias made the drawings inspired by Jacob's visits to the Palmers' house, and her conversations with Luke's parents.
The works are presented in accordance with U.S. patent convention, detailing features that are critical to the intent and claims of each invention.

SQUEEZE CHAIR PROTOTYPE (blueprint)
Diagrams depicting the inner workings of a mechanical hug, including a foot pump, system of air bags and hoses, and expandable arms.
The diagrams are designs for printed upholstery fabric used to cover a chair engineered to embrace the sitter. The chair is part of a series of designs for furniture that Jacob began in 1993 inspired by her conversations with autistic engineer and animal scientist, Temple Grandin. The chairs are designed for individuals with autism and others who benefit from the calming effects of applied pressure, and are proposed as living room alternatives to Gandin's own hydraulically powered Squeeze Machine.
Wendy Jacob is an artist whose work explores the interface between the body and the physical world. Her work includes sculpture, installation and design; walls and ceilings that breathe, chairs that embrace, and floors that resonate without sound. She has collaborated with engineers, athletes, and musicians, with animal scientist and autism advocate, Temple Grandin, and with students and faculty of Deaf Space Studio, Gallaudet University. Her current project explores the physics of everyday ambient sounds.
Jacob's work has been shown internationally and she is the recipient of grants from the Creative Capital Foundation, Illinois Art Council and Louis Comfort Tiffany Foundation; as well as the fellowships from the Radcliffe. Institute for Advanced Study, the Arctic Circle residency program and Fulbright, UK. In 2011 she was awarded the Maud Morgan Prize by Museum of Fine Arts, Boston.