MM-RT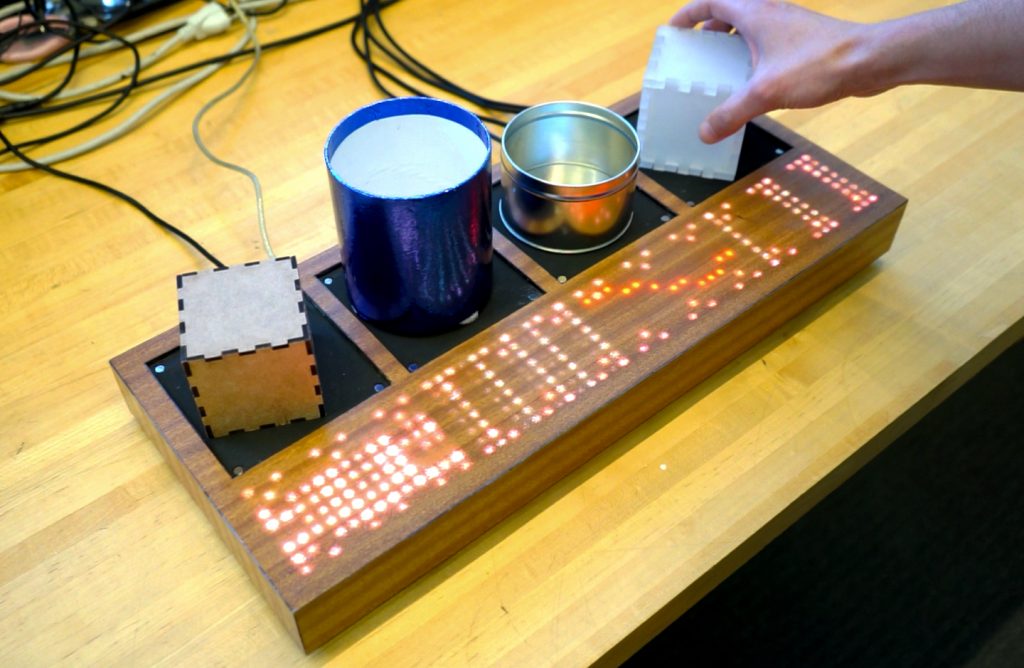 MM-RT is a tabletop tangible musical interface that uses electromagnetic actuators and small permanent magnets to physically induce sounds on objects. When, for example, an object with permanent magnets inside is placed on top of a pad, an electromagnet installed below the pad actuates the permanent magnets, causing them to bounce and hit the walls of a box. Timbre generation on each box is physically and digitally constrained: each object comprises different materials and size, and a granular synthesis technique, a digital form of time-domain additive synthesis, is used to create the sound-producing mechanism.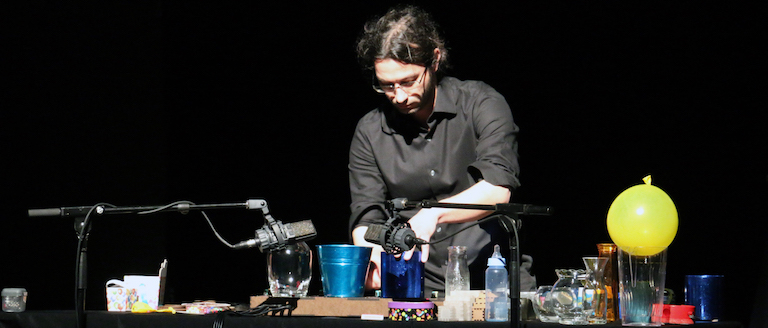 Akito van Troyer Short Bio
Akito work mixes multiple disciplines from human-computer interaction, data visualization, digital signal processing, and ubiquitous computing to push the boundary of human expression and experience. He is an Assistant Professor of Electronic Production and Design at Berklee
College of Music and a Research Affiliate at MIT Media Lab. His interdisciplinary research focuses on the exploration and development of new musical experiences that enrich people's lives and impact the future of human expression. He obtained his Ph.D. degree from the MIT Media Lab in 2018, and a Masters degree in 2010 from the Georgia Tech Center for Music Technology.