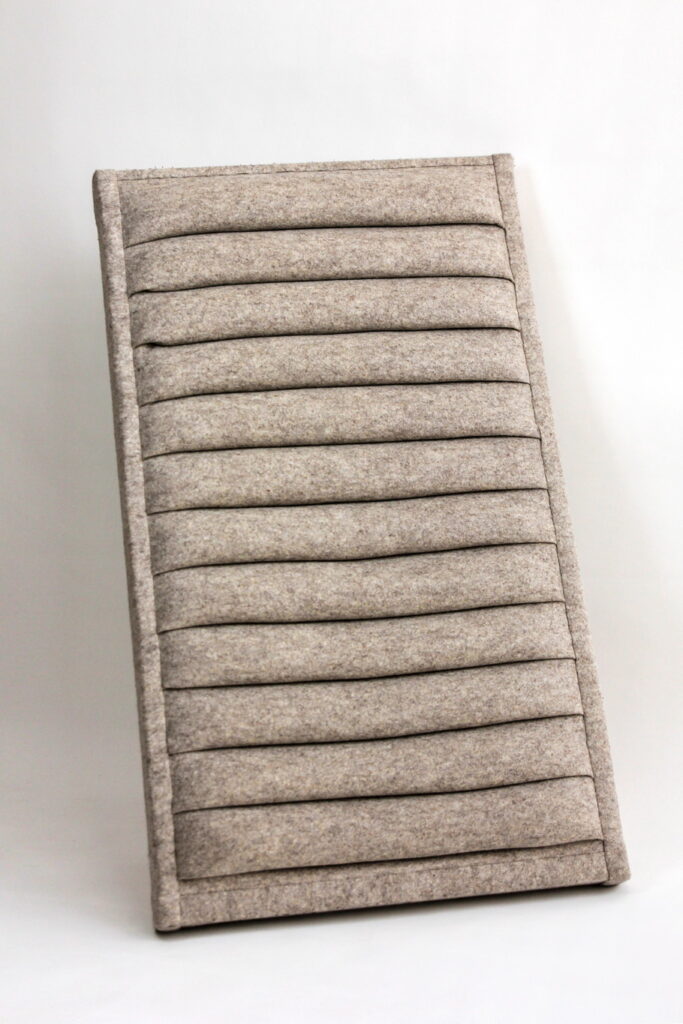 DIMENSIONS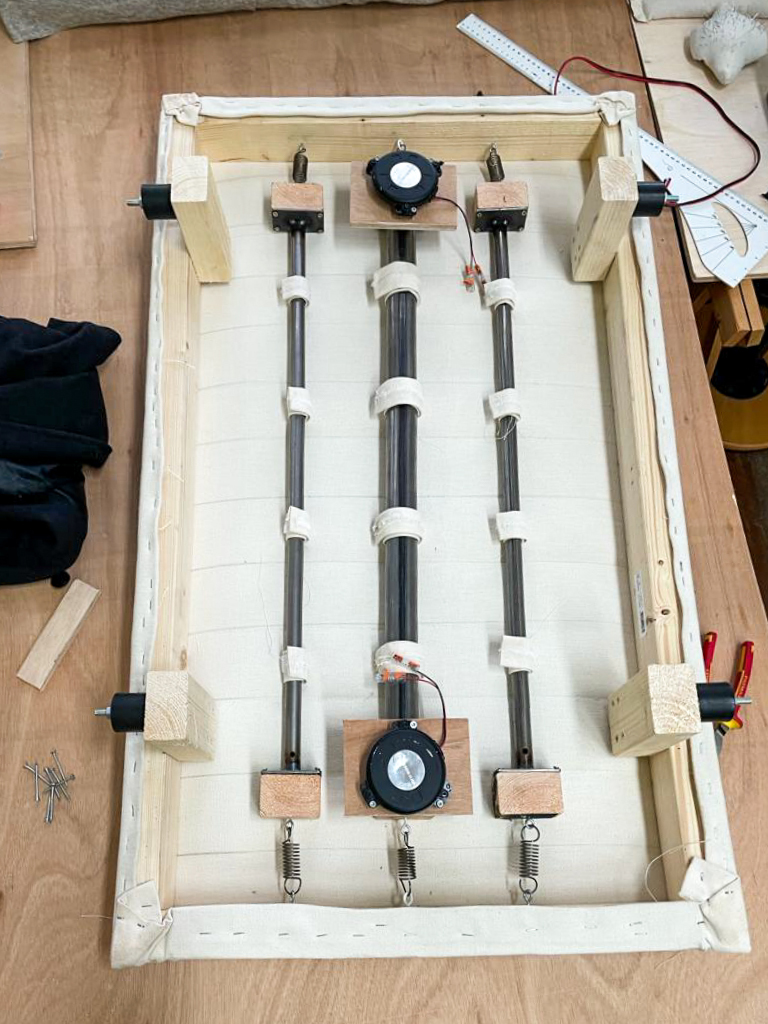 64 x 110 x 10cm 
MATERIALS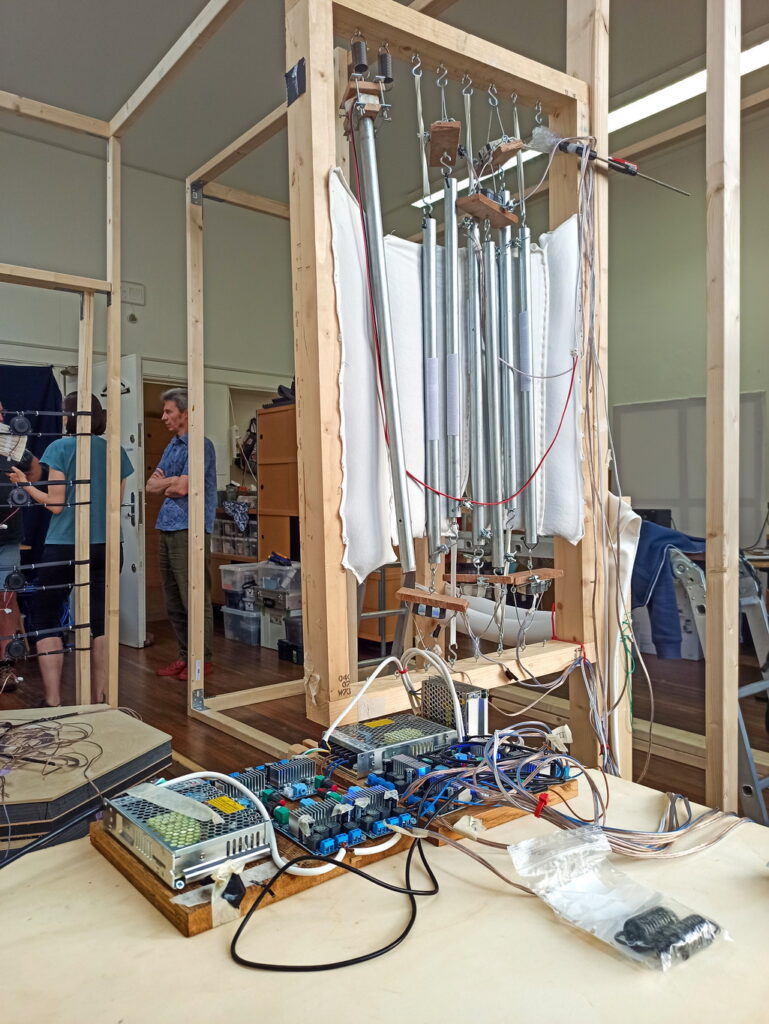 Cotton, wool felt, wooden beams, metal pipes, 4 Woojer speakers, 2 Dayton base shakers, buckwheat, electronics.
HOW IS THE PROTOTYPE MADE?)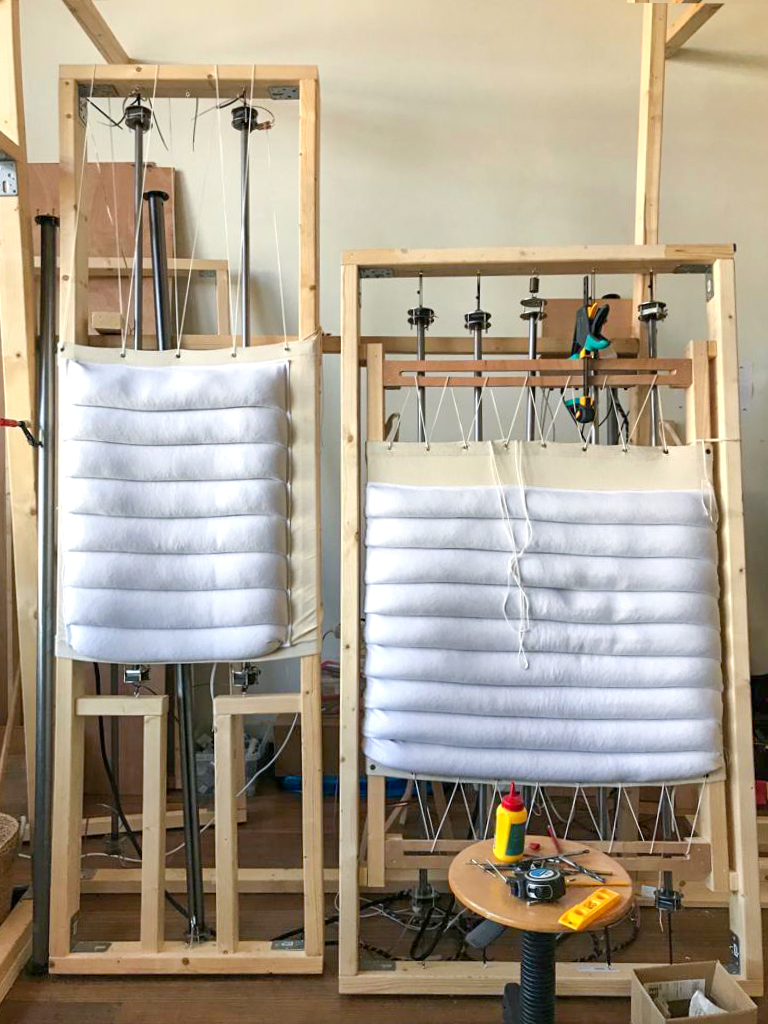 The panel consists of three parts: a frame, vibrating conductive pipes and the pillowy membrane surface. The frame is rectangular and made of wood. Lengthwise inside the frame are three metal pipes, each connected to the frame with springs on the ends. The metal pipes are hollow and have transducer speakers on each side, sending vibrations through them. The pipes on the sides are similar, while the one in the middle is slightly bigger and uses a different and stronger speaker (bass shaker). Clad onto the pipes is a series of cylindrical pillows, which form the user interface. The pillowy surface is made of two layers of fabric: a thick cotton canvas that is stretched and tacked around the frame and a much bigger piece of wool felt that is sewn directly onto the canvas with horizontal stitches at regular intervals. The excess fabric between the stitches is filled with buckwheat to form a series of short, wide pillows that cover the entire frame.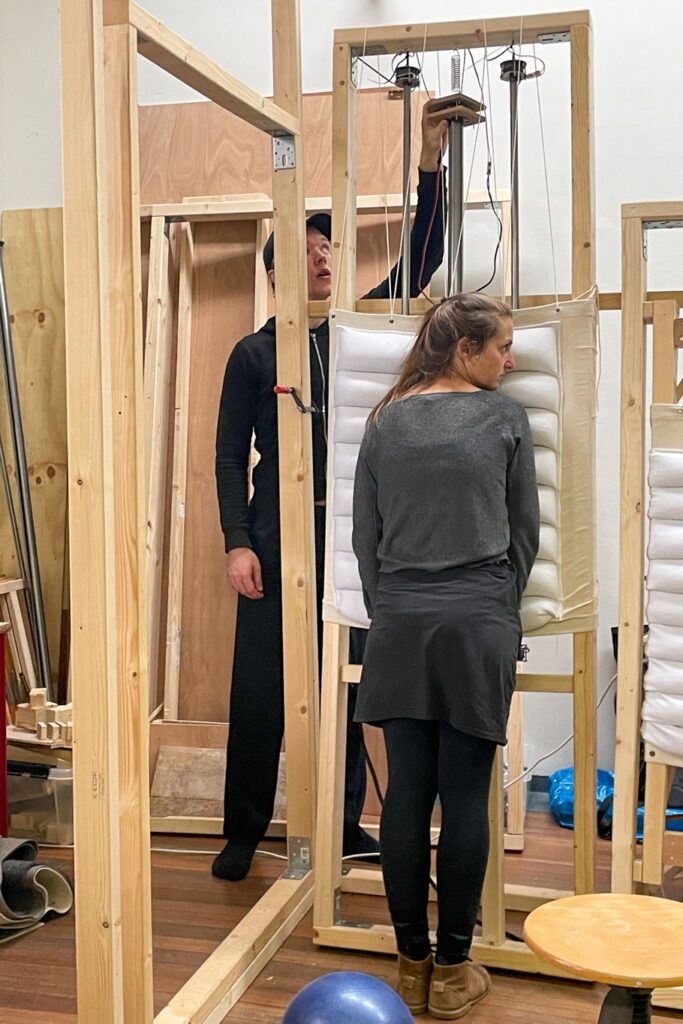 HOW IS THE PROTOTYPE USED?  
The prototype has six separate audio/vibration channels that are usually paired into three; left, right and centre. When translating stereo audio, the left and right pipes get fed the left and right audio signals, and the centre pipe acts as the subwoofer, receiving the sum of the two sides heavily filtered to only contain vibrations below 200hz. When a person leans against the soft surface the pressure of their body weight pushes the pillows against the pipes. As a result, the pillows conduct vibrations to the area that is being compressed by the body. All pipes touch all of the pillows, spreading and blending the vibrations into a single complex signal.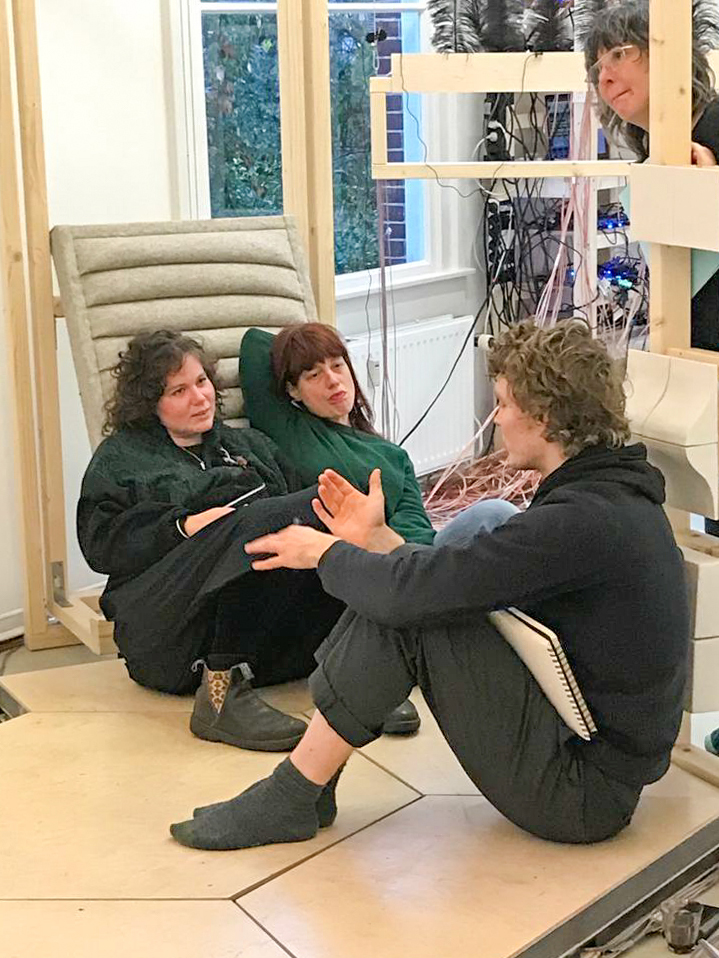 The panel is always mounted at a slight angle, in order to facilitate a person in leaning against the interface with their entire bodyweight. When mounted for standing, the panel has a series of springs attached so that it gives a little as one leans into it, allowing the user to find a position that is comfortable for them. 
This prototype can be used for direct sensory translation of any audio piece (e.g., music, field recordings, voice). It can also be paired with other vibrotactile interfaces, each receiving only part of a signal, for example only translating the voice of a movie through the panel, allowing one to better separate the different layers of sound.