Sub/liminal soundscapes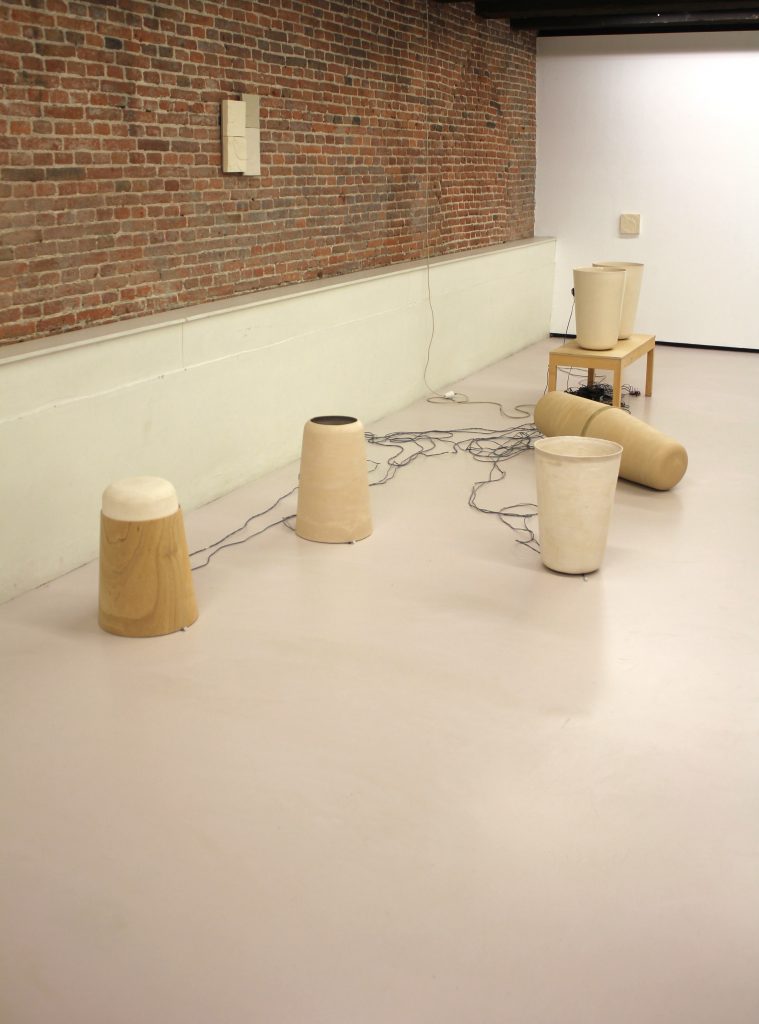 Sub/liminal soundscapes is an interactive sound installation with ceramic cones that transmit sound. The cones have the same base shape but with altered openings and different materials (wood, metal, latex, epoxy, PU, candle wax, glass, wool) applied onto the surface that change the sound accordingly.
Activated by the movement of the visitors in the space, sound waves are conducted into the objects, with the specific frequencies of each material and form composition. The objects react to the sine waves with the matching frequencies that results in an amplified oscillation: the material shakes its own "voice".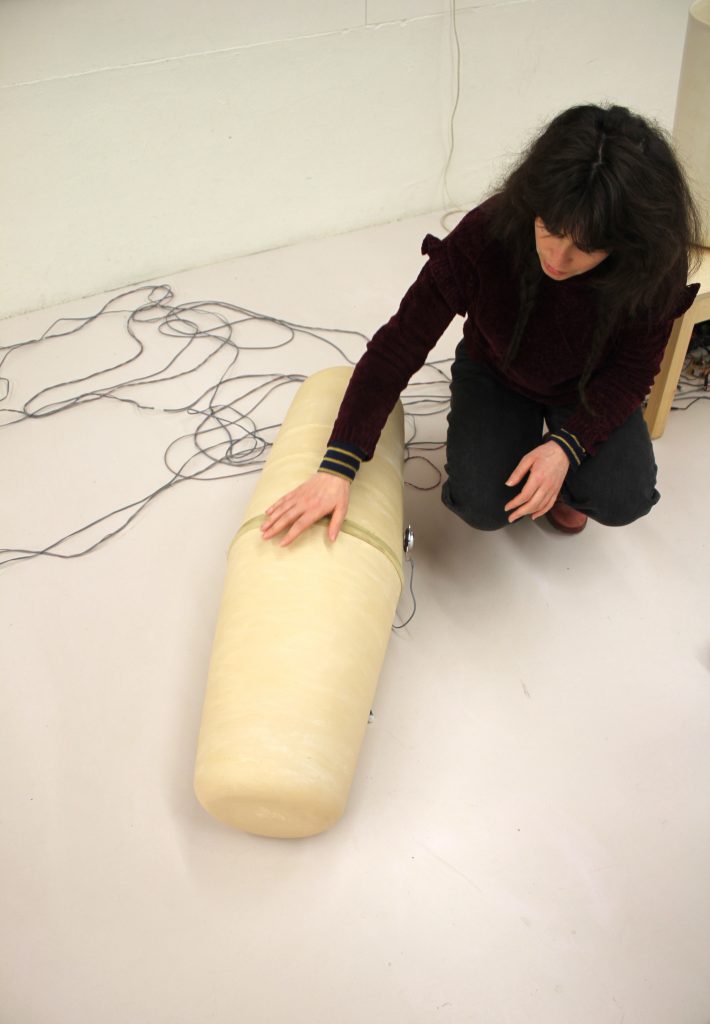 Conceptually, the installation focuses on the dynamics of liminal surfaces and the space within and around – inside and outside – to discover how boundaries affect the area they surround. By questioning the origins of the division of space, the installation aims to raise the awareness of an ambivalent state of in-between-ness.
Ildikó Horváth Short Bio
Within her art practice, Ildikó examines the fluid relationship between physical and virtual space, with an emphasis on the awareness of physical matter and its transformations. In her experimental sculptures and installations, she stages traces of material processes and contrasts them with digital structures. Triggered by the contact of people with matter, she examines how these changes affect spatial perception.
Ildikó has presented her works on various platforms throughout the Netherlands, including the festival of Media Art Friesland in Leeuwarden and Cinekid Medialab in the Eye Filmmuseum in Amsterdam. Besides the presentations, she is further looking for a wide range of interactions through project collaborations and residencies, such as Steim Foundation and AADK Spain. At the same time, she is doing material research and teaching ceramics in her studio in Amsterdam.