Live performance and documentation of workshop by Anja Hertenberger

TechnoSenseSuit workshop
In a playful way, through movement exercises, the participants explore their sense of touch in relation to things and others around them. Through a prepared suit embedded with electronics, the participants will interpret the sensation of touch and their connections with others by way of sound. The main aim of the workshop is to stimulate a more intuitive way to work with the technology. By stimulating body-awareness, workshop participants become more relaxed, prompting a playful creative situation to arise. The result is a joyful experiment in synaesthetic sensation of translating sense of touch into sound.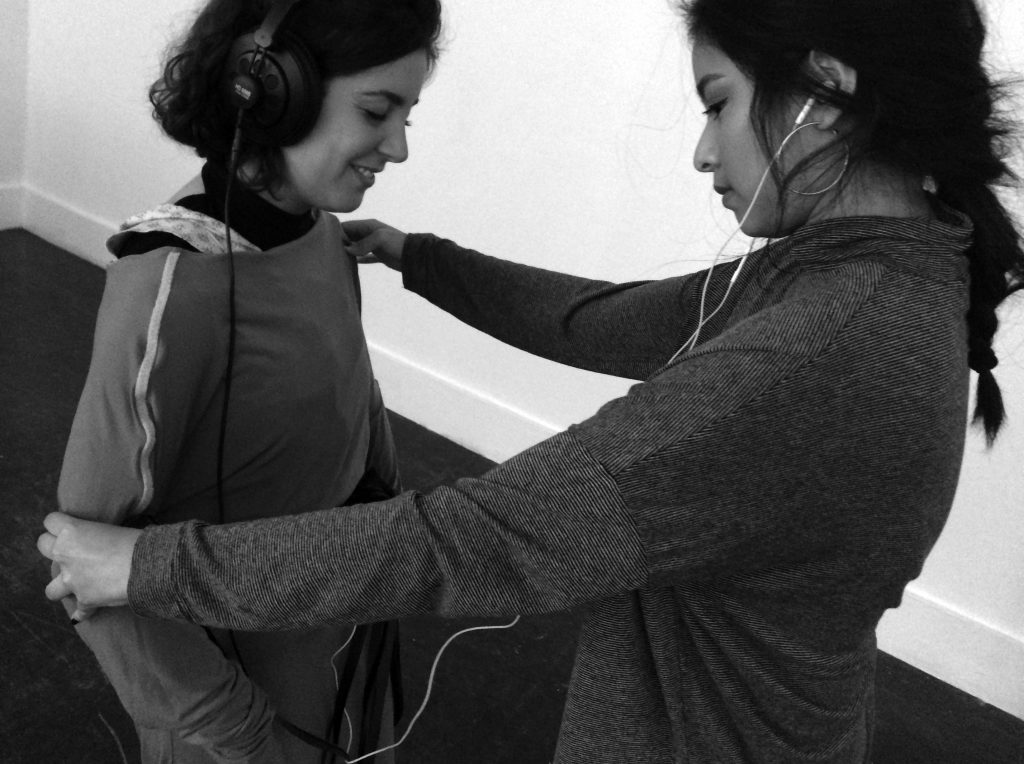 Folded Organs workshop
During a series of different body awareness exercises, participants will slowly get to the point to dismiss the sense of sight and exchange it with a sensors and an actuator: a light sensor and a small vibration motor. Working in pairs, one person will be blinded, while the other becomes a guide: in different exercises, the guide will lead by the finger or using the "Folded Organ" device, guiding the 'blind' person to sense different sources of light.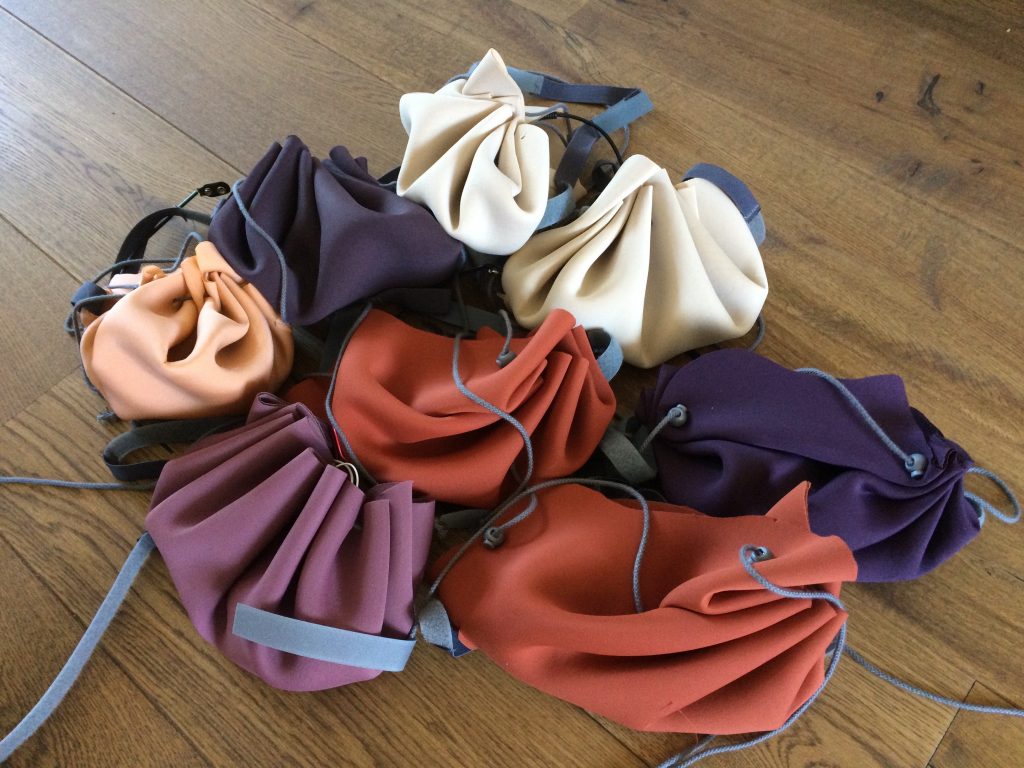 Anja Hertenberger is an artist and researcher working with the medium of wearable technology and e-textiles. In these fields the relationship between body, technology and environment takes centre stage. In her work, she focuses on researching the question of human body and identity and their relation to media, surveillance, power, control and man-machine interaction. The research she undertakes becomes visible in the form of interactive installations, performance art and e-textiles. She teaches interactive design and interactive textile, curates for the Media Art Festival Friesland and has co-organized the SOFT symposium at The Royal Academy of The Hague in the Netherlands. She is one of the main developers of the e-textile / wearable technology lab 'WEtec' recently implemented at the Royal Academy of the Hague. Her artistic work has been exhibited in The Netherlands and abroad.